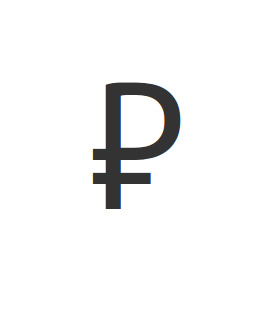 Do you have problem viewing the Indian rupee symbol in Ubuntu? Do you see a P-like sign (₹) rather then proper rupee symbol?
Okay! Don't blame Ubuntu for your ₹ (INR symbol) problem. The rupee sign (₹) has been supported in the Ubuntu Font Family for quite some time (10 October 2010). The rupee symbol font was included in Ubuntu 10.10, which is the first operating system to include support for displaying the Indian Rupee Sign.
To display the sign, you must have a font—such as the Ubuntu Font Family—with support for the character. For K/Ubuntu 10.10 users, this is automatic.
The sign can be inserted in your own documents using copy-and-paste from another location, or using the Unicode-entry method:
Ubuntu 10.10: <Ctrl-Shift-U> 2 0 b 9, then <Enter>
MS Windows: Press-and-hold <Alt> 2 0 b 9, then release <Alt>
Kubuntu 10.10: Copy-and-paste '₹'
HTML: insert "&#x20b9;"
Don't complain yet. If you are using an old version of Ubuntu, you will have to download the updated Ubuntu font famil.
Extract the archive file and save the fonts on your Desktop (or anywhere)
Click on the fonts and install
Alternatively, you can go to your Home folder and activate viewing of hidden folders using Ctrl+H
Now, copy the fonts and paste them in the .fonts folder
You are good to go now. Restart your application/computer to see if it is working properly. Just reopen this page and you will be able to see the rupee symbol in your Web browser.